I always want to make some tasty and special food. Although it takes me 1 or 2 hours to just make lunch, I am always willing to do it because I realize healthy food doesn't just make my body feel good but also gives me a positive attitude to face life with.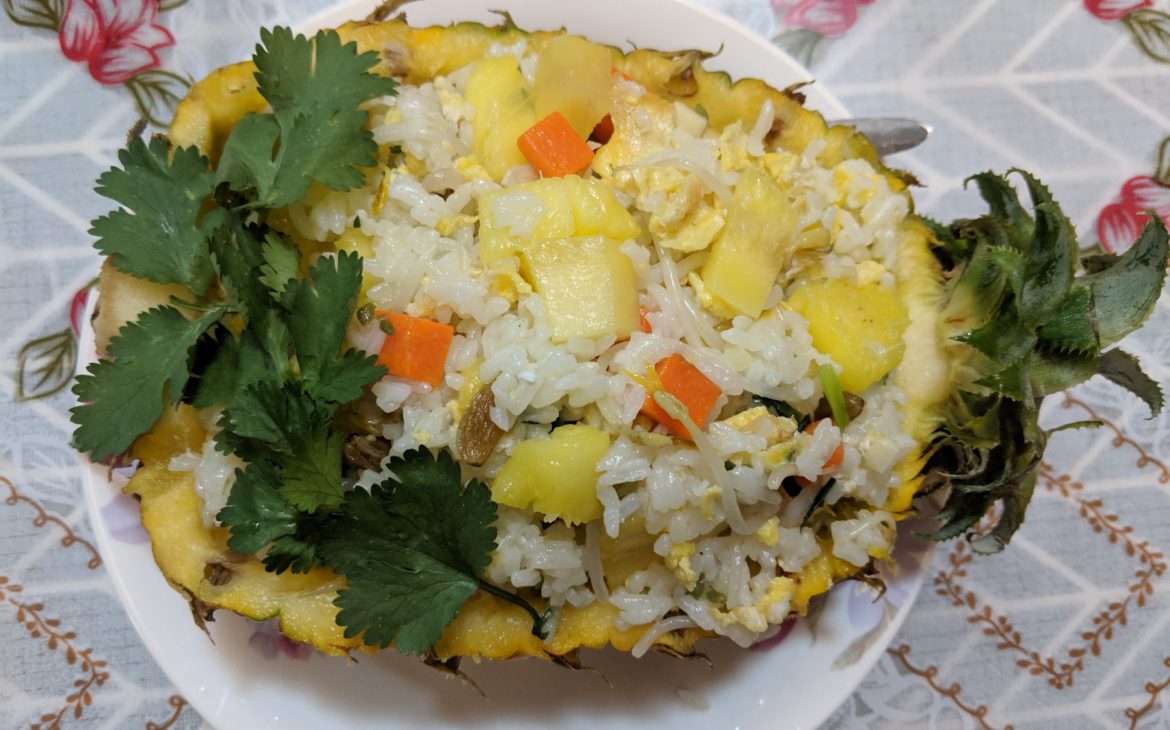 Ingredients (Per Serving)
1 Pineapple
1/2 Carrot
Handful of Bean Sprouts
1 or 2 Cilantro
4 Cloves of Garlic
2 Eggs
1 Cup of Rice
Salt as needed
Cooking oil of your choice
Recipe
Make the rice in a rice cooker.
Cut the pineapple in half but not directly. It should be cut slightly off center so that a larger half can be used as a bowl for the rice.
Cut the pineapple out of the shell and then cut the pineapple into small cubes.
Scramble an egg in a small frying pan.
Prepare cilantro, carrot, garlic, and bean sprouts. The carrots should be cut into cubes of about the same size as the pineapple. Wash, cut small, and then cook them together with scrambled egg for about 1 minute on high heat in oil.
Put the rice in the skillet with the already cooked vegetables and then cook them together for 5 minutes. Add oil and salt as needed.
Finally, add the pineapple cubes to the skillet and cook for an additional 1 minute on high heat.
Put the cooked food inside of the pineapple shell.
Put some raw cilantro leaves on top to make it look nice.